Super Premium Efficiency 2 Stage Screw Air Compressor
Super Premium Efficiency 2 Stage
Screw Air Compressor
CTS II – Series, a 2 Stage Screw Air Compressor Series to enhance the profitability of your production. The regulated speed models or VFD+ models save energy by matching the output to the plant air demand with an added advantage of High Efficiency internal Permanent Magnet Motors to ensure you do not lose out on efficiency anywhere.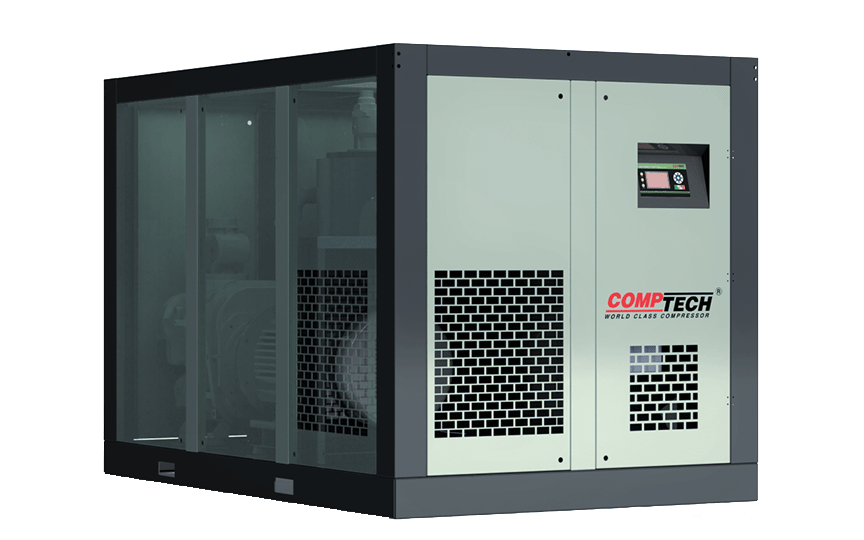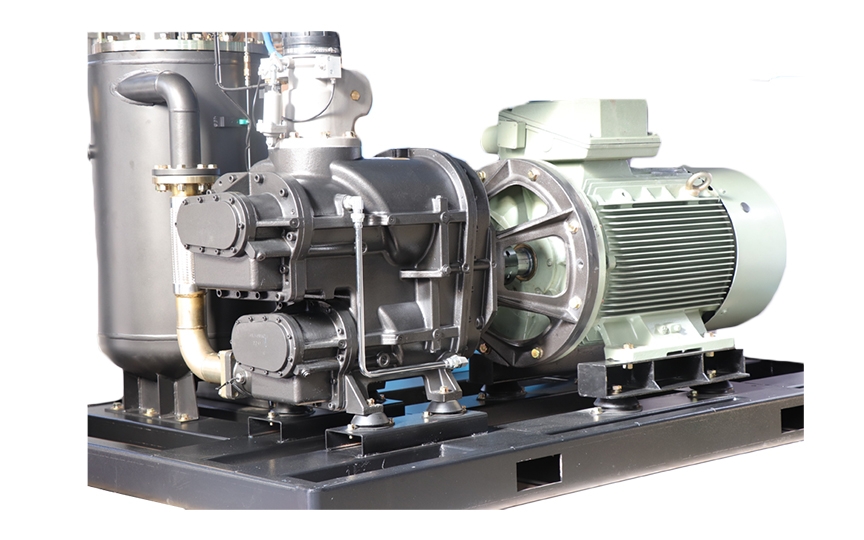 Why Comptech Screw Air Compressor?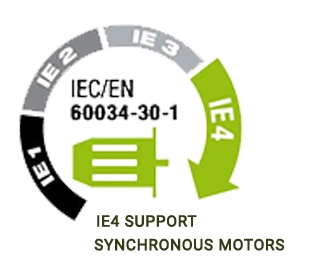 Super premium efficiency IE4 PM MOTOR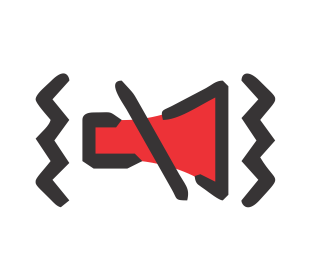 Vibration free quieter operation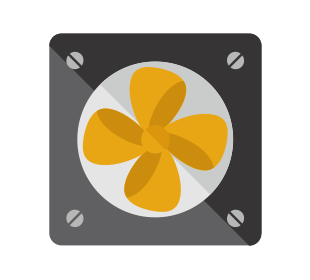 Designed for hot indian climate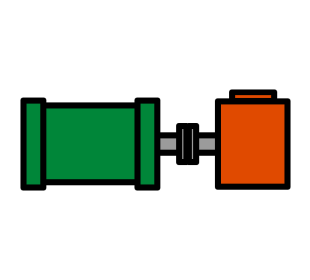 Direct driven with low rpm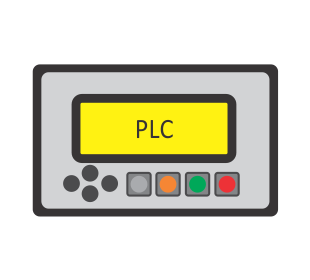 Advance plc for easy opereation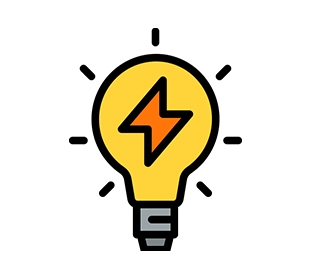 15% energy saving compared to single stage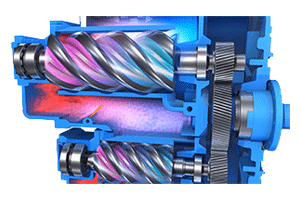 2 Stage Compression for Highest Energy Savings
Compression in multi stages leads to lower compression ratio with added inter-stage cooling leading to least leakage of Air.
Benefits: Up to 15% Energy Savings.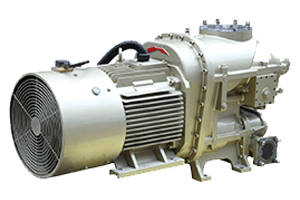 Energy Saving 1:1 Direct Drive
1:1 Direct drive reduces number of components needed in gear drive or Belt Drive, increasing reliability and durability through elimination of wear & transmission loss.
Benefits: Low maintenance & no transmission loss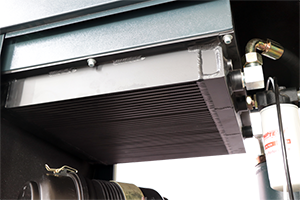 Based on the Hot Climate of India, we provide Big size, high efficient Air & Oil Cooler which increases the durability of the Compressor.
Benefits: Better Cooling & better compressor life.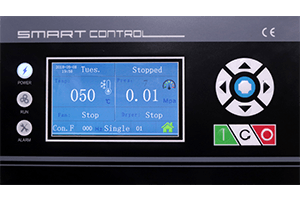 Advanced microprocessor based control system with features such as online pressure, temperature and current measurement, safety settings, online maintenance indications. It also has a unique fan control system which eliminates use of thermostats in the compressor.
Benefits: Easy and Simple operation.
IE4 Premium Efficiency 1500 RPM Motor
Comptech uses Best in Class Premium Efficiency IE3 Motor to enhance the
Performance and Energy Savings.
Benefits: Energy Saving of up to 2%.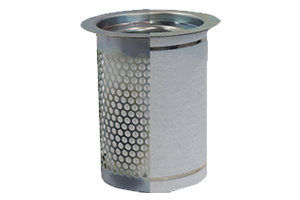 Two stage oil seperation system in which Oil is initially separated by Centrifugal force and minimal oil remains are then separated by separator element.
Benefits: Lowest Oil Carryover.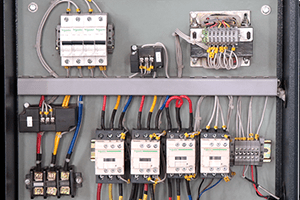 Control Panel / starter has been put in the cold zone which ensure long life operation. Switchgears and other electricals are also made of Siemens or standard quality.
Benefits: Lesser chances of electrical faults and breakdowns.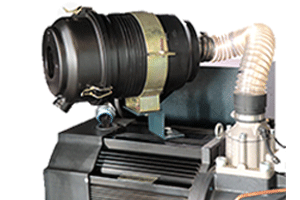 High Capacity Dual Air Filtration
Big Size, High efficient , dual filtering stage suction Air Filter for Dusty Environment of India with pre-filters, which reduces the intake of dust into the compressor.
Benefits: Lowest dust intake into the compressors.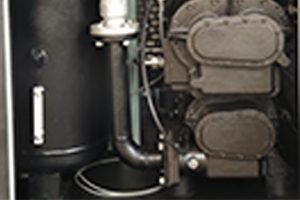 We use Seamless, long life Pipelines with best quality connections.
Benefits: Elimination of Oil Leakages.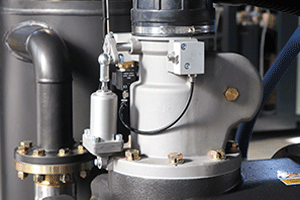 High Capicity Intake Valve
It makes sure that abundance amount of Air is entering into the Air-end, with the least amount of noise.
Benefits: Lesser chances of electrical faults and breakdowns.
Typical Air Supply System
Air boosters take pre-compressed air from an existing network (your plant air system) or from a low-pressure compressor and increase it to the required higher pressure. A CompTech Air Booster is a specially designed reciprocating compressor that accepts elevated inlet pressures of 10 kg/cm² and boosts that pressure up as far as 40 kg/cm².
A revolution in energy saving VFD (Variable Frequency Drive) with PM Motor
With the motive to reduce the Energy cost in our Air Compressors, we now introduce Energy saving Permanent Magnet Motors with our VFD models which decrease the Energy consumption substantially to save even more energy as well as money.
High Savings Under Fluctuating Requirement
VSD ensures there will be no high current peak at the startup, as current increases gradually, which eliminates the use of heavy equipments to withstand the peaks.
Because of the narrow pressure band, the consumption at the peaks are omitted in comparison with Star Delta controls. This reduces energy consumption and provides a stable pressure.
Due to VSD, the average RPM of the compressor also reduces, which means lesser wear & tear and results into less maintenance
During Low requirement, VSD reduces the speed of motor resulting in low energy consumption. The compressor will consume just the energy for the required air it produces.
Interior PM (IPM) Motor Efficiency upto 94.5%, which outperforms Ie3 efficiency level
On Average 20% Lower specific Energy Requirement than the current VSD models
On top of energy savings, Free Air Delivery (FAD) increase up to 12% over the range
Compact small in size IPM motor has no bearings which means no wearing parts, no maintenance on motor side and no gears or belts, leading to a Transmission Efficiency of 100%
Highly energy Efficient product. Didn't believe it at first by now, I recommend it to everyone.
Chose this Compressor for its Energy Efficiency, and very satisfied with the Results
We have been a Loyal customer for Comptech, and chose 2-stage Screw Compressor Blindly as per their recommendation, which turned to yet again the best choice for us in terms of Energy Savings.
Plastic Product Manufacturer