High Pressure Oil Free Air Compressor
High Pressure Oil Free
Air Compressor
Our Oil Free Compressor have low rpm & rugged cast iron design ideal for heavy duty continuous 24 x 7 operating year after year. Forged Crank Shaft & Connecting Rod, Precision Main & Crank Pin Bearings with force feed lubrication have very high load bearing capacity & hardly needs replacements. Two throw balance-opposed frame, designed to minimize unbalanced forces.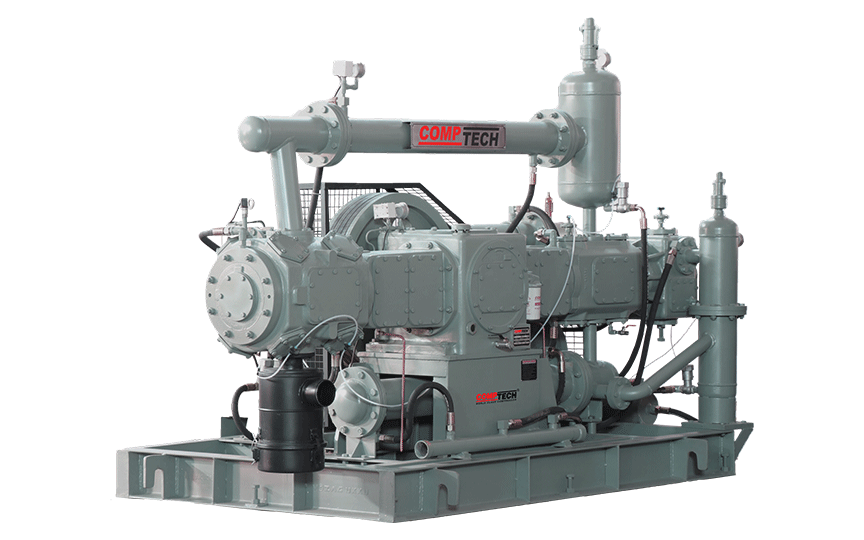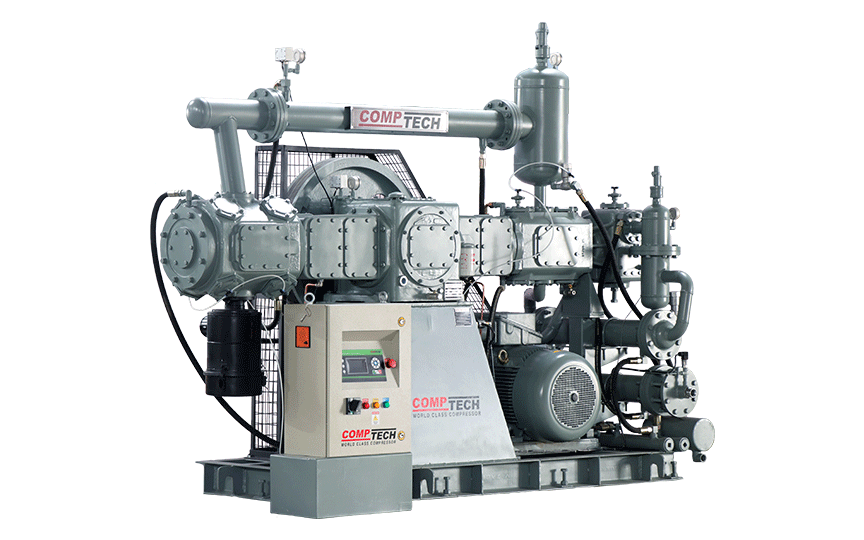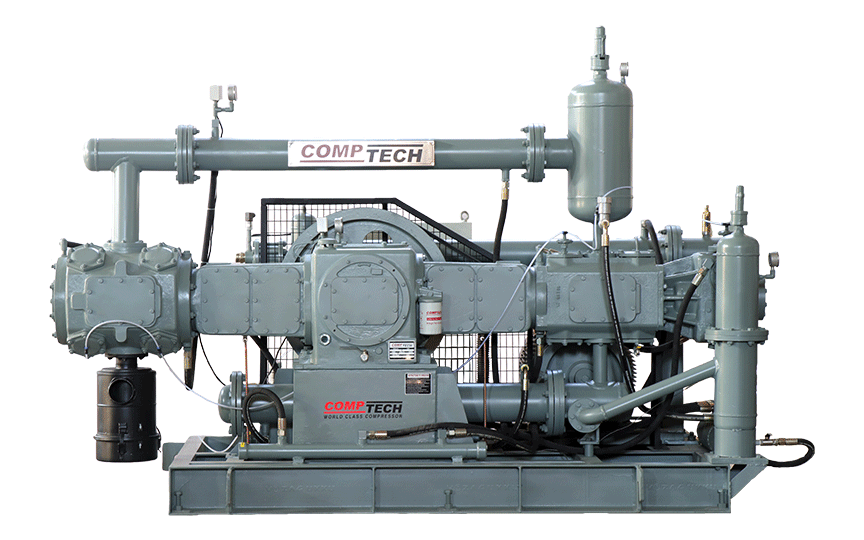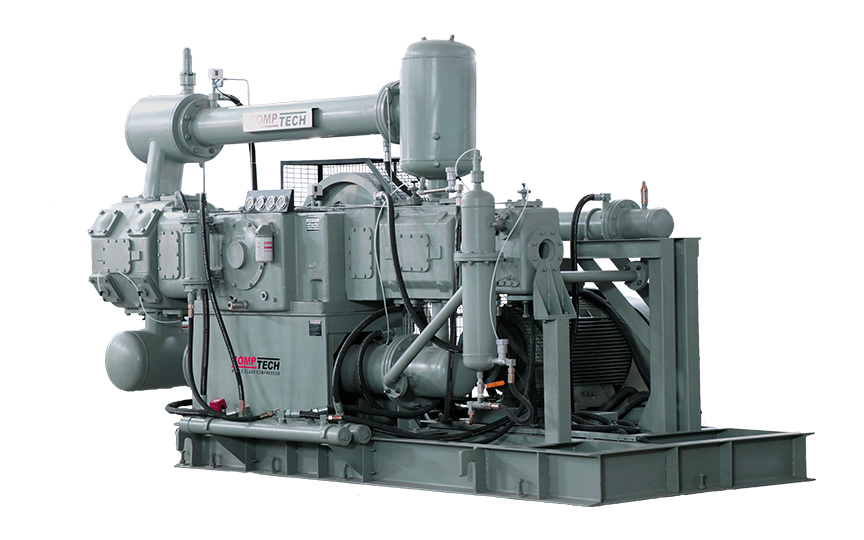 Why Comptech Oil Free High Pressure Air Compressor?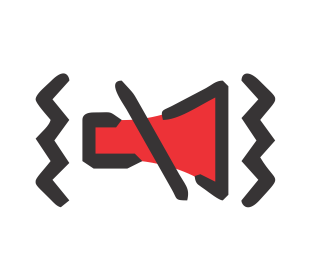 Vibration free quieter operation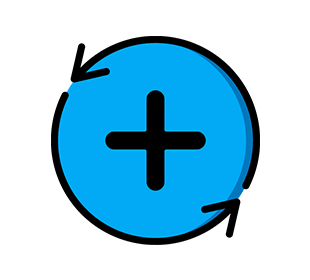 Sustainable design for decades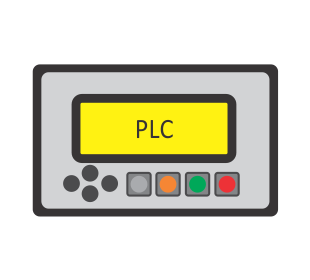 Advance plc for easy operation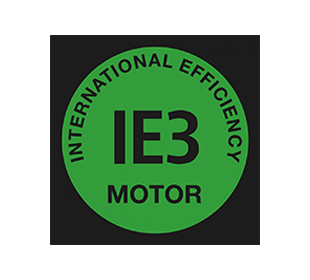 Premium efficiency IE3 motor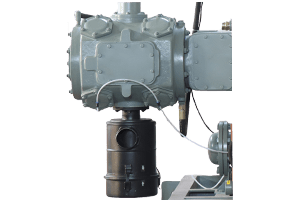 Slient Design Intake Filter
CTBO series inlet filters are amongst the largest on the market for comparable flow-rates. What's more, they are super-silenced and firmly mounted and their dust filtration level is up to an impressive 3 microns.
Benefits: Lower noise and Better Efficiency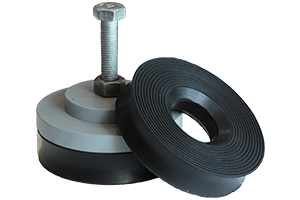 Each CTBO Series Compressor is properly balanced, which leads to lowest vibrations in its class. Also, High quality vibration pads are used which are distributed in a calculated manner.
Benefits: Lowest Vibrations, Better life & No Foundation Requiremnt.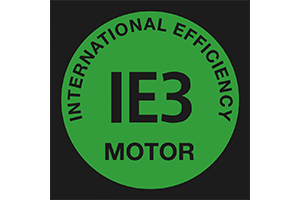 IE3 Premium Efficiency Motor
Comptech uses Best in Class Premium Efficiency IE3 Motor to enhance the
Performance and Energy Savings.
Benefits: Energy Saving of up to 2%.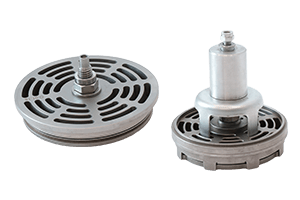 Premium quality Valve assembly designed to last long which requires Annual one time maintenance only, without losing its efficiency.
Benefits: Better Efficiency and Greater Life.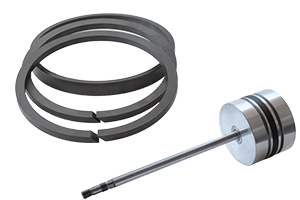 Highly self lubricated PTFE Piston ring, rider ring and Piston and rod packing rings, specially developed to deliver highly efficient Guaranteed 100% Oil Free Air.
Benefits: 100% Oil Free Air.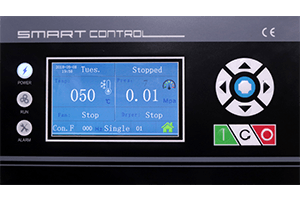 The Smart Control Advanced microprocessor based system with a color screen display all the necessary details, Such as live pressure, temperature, current measurement, maintenance indications and all the safety settings with faults history.
Benefits: Easy and Simple Operations.
Typical Air Supply System
Air boosters take pre-compressed air from an existing network (your plant air system) or from a low-pressure compressor and increase it to the required higher pressure. A CompTech Air Booster is a specially designed reciprocating compressor that accepts elevated inlet pressures of 10 kg/cm² and boosts that pressure up as far as 40 kg/cm².
High Savings Under Fluctuating Requirement
VSD ensures there will be no high current peak at the startup, as current increases gradually, which eliminates the use of heavy equipments to withstand the peaks.
Because of the narrow pressure band, the consumption at the peaks are omitted in comparison with Star Delta controls. This reduces energy consumption and provides a stable pressure.
Due to VSD, the average RPM of the compressor also reduces, which means lesser wear & tear and results into less maintenance
During Low requirement, VSD reduces the speed of motor resulting in low energy consumption. The compressor will consume just the energy for the required air it produces.
Switched to Comptech from a Multinatinal Brand. Now we have lowest maintenance cost and quick service which reduces our Downtime of Plant.
Our Small Compressors used to give us huge maintenance and a lot of breakdowns. Replacing them with Comptech Compressor has given us a peace of mind and better functionality of our Company.
We were earlier using ******* Compressor, with which we were highly dissatisfied because of their product quality and service. After coming in touch with Comptech, we never look for any other compressor company other than Comptech.